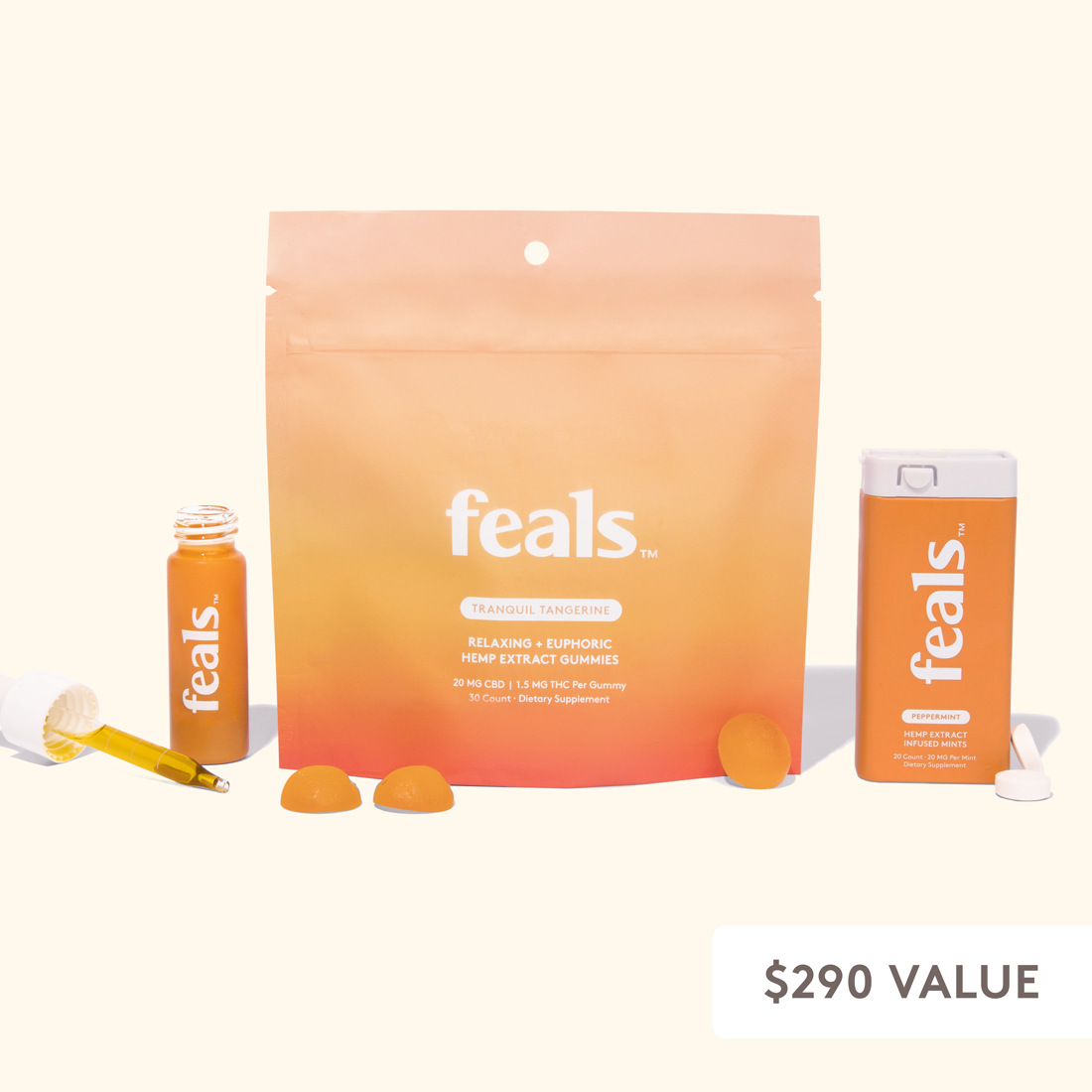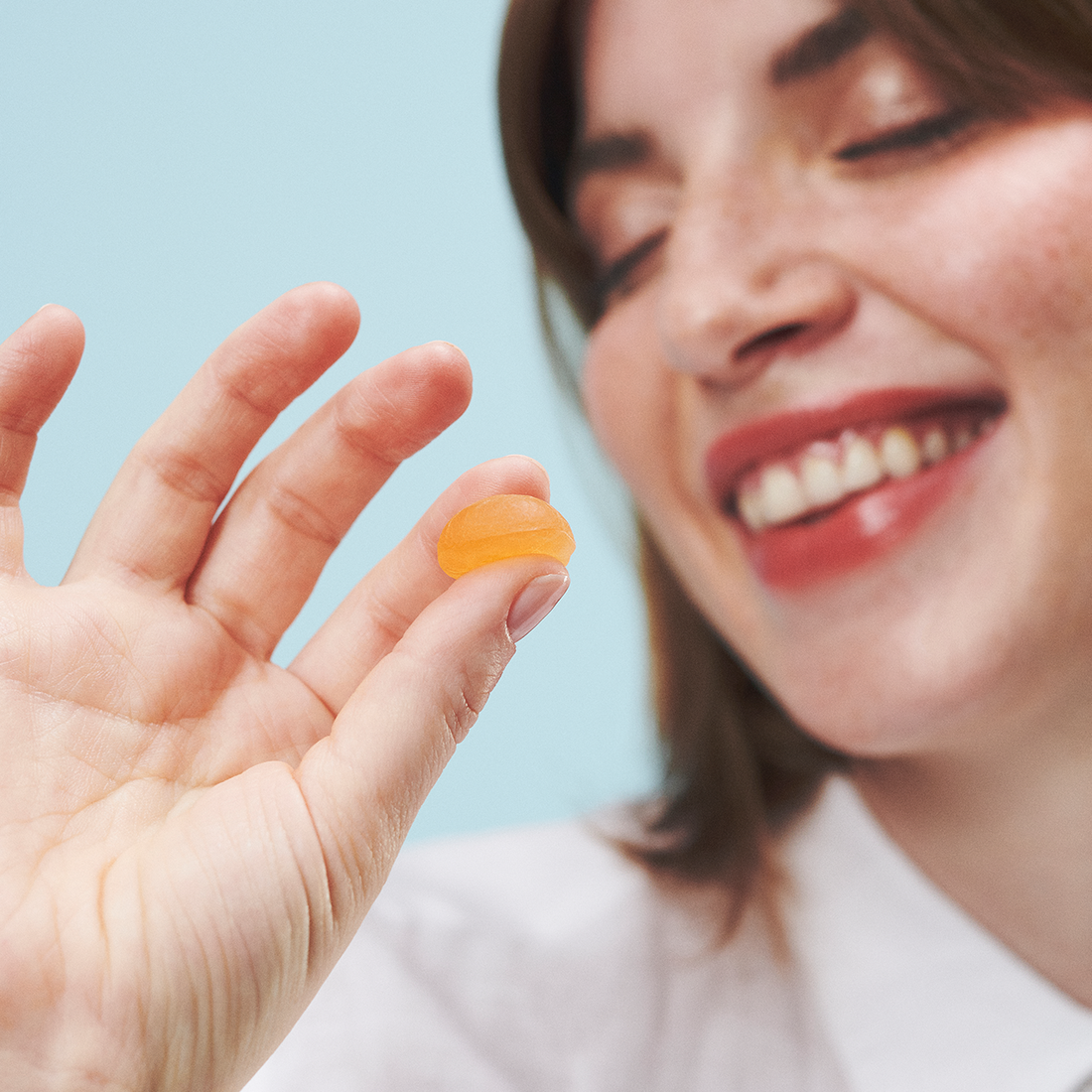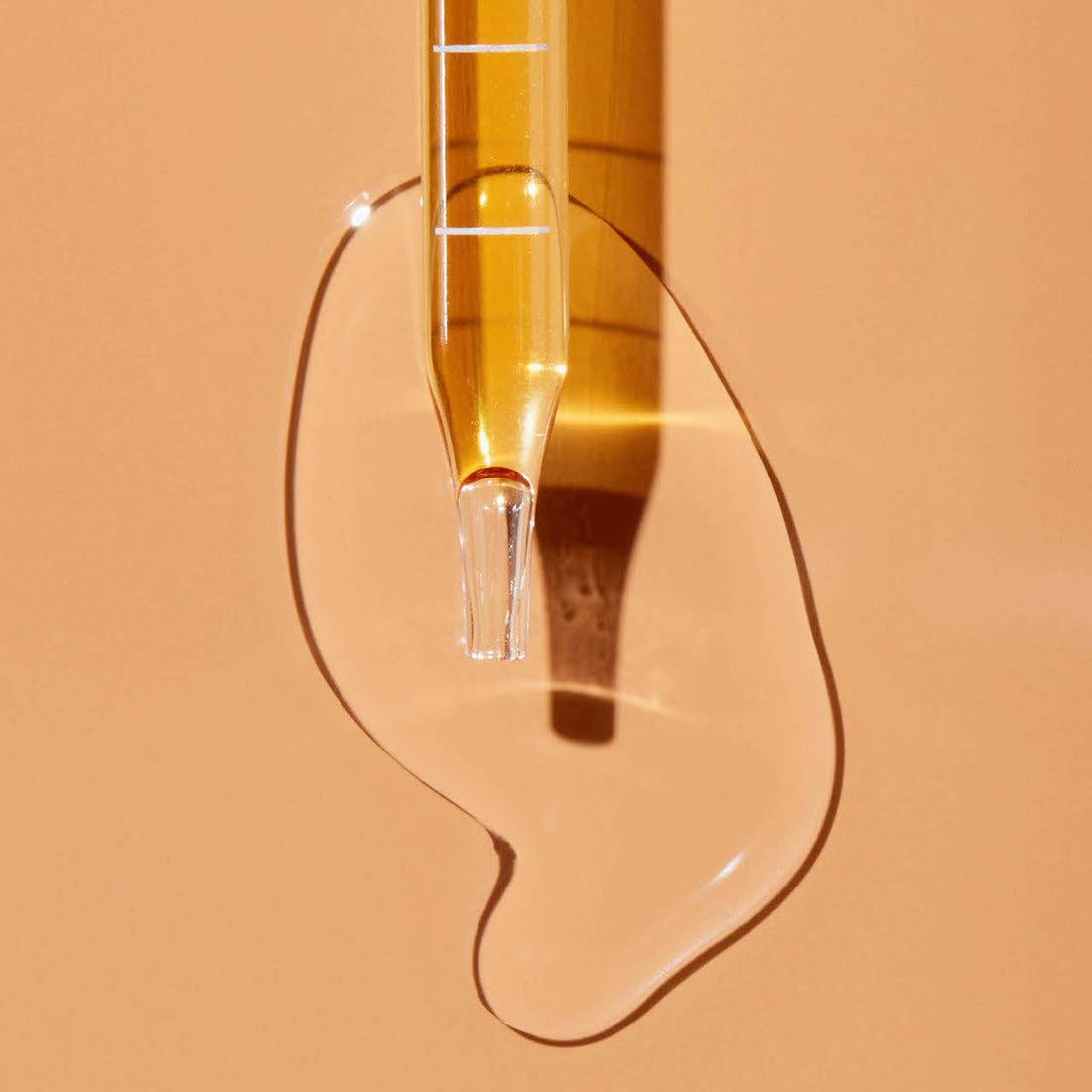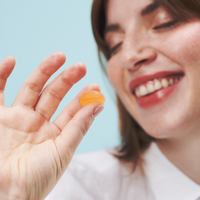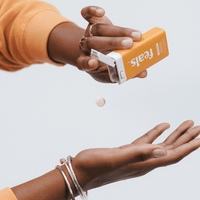 All Day Calm & Relaxation
The Relax Bundle
Our 3 best-selling products for maximum relaxation & unbeatable savings.
•
Our strongest strength 2400mg Oil for long-lasting calm.
•
Melt away the 9-5 stress with our THC+CBD Gummies.
•
Access calm on-the-go with peppermint flavored Mints.
Get the Most Out of Your Feals
The best way to rest & relax.
Pop a mint on-the-go through your day without losing focus. Repeat every few hours until life is peachy.
Just a gummy or two will melt away the pent up stress of the day - chill out with a book, bubble bath, or an episode of the Bachelor(ette).
A full dropper of the 2400mg oil and it'll be "lights out". You'll be on your way to the best sleep you've had in years.
What's in the Relax Bundle?
Everything you need in one box.
The Gummies
THC+CBD melts away the stress - no paranoia, no hangover.
The Mints
A portable dose of chill anywhere your day takes you.
The Oil
Our strongest strength 2400mg Oil for all-day calm.
1:1 Dosage Coaching
Personalized support so you meet your wellness goals.
Transparency
No secrets here.
Every batch of Feals goes through rigorous testing. Third-party lab tests are available via QR code on every Feals product, just focus your phone camera on the QR code and the results will pop up.
See Lab Results
Easier than you think
Maximum effects, minimal effort.
The Relax bundle makes it effortless to transform a stressful day into a successful day.

Your mornings may change from day to day, but the micro calming effects of the The Mints will consistently help cut out the noise and let you stay present.

Wind down in the evening with the THC+CBD Gummies will help you disconnect from the stress and let you enjoy a 2-4 hour mini stay-cation.

Keep our maximum strength 2400mg Oil at your bedside to send you off to sleep.

All together, the Relax bundle will help you tackle every part of your day, turning stress into success.
Buy Now
What are people saying about The Relax Bundle?