Unlock all-day focus and end procrastination with Tetracitrene™ powered Focus Melts.
Finally, a natural alternative to caffeine & stimulants that really works.
QUICK DISSOLVE,
ALL-DAY FOCUS
Unlock all-day focus and end procrastination with Tetracitrene™ powered Focus Melts.
Finally, a natural alternative to caffeine & stimulants that really works.
QUICK DISSOLVE,
ALL-DAY FOCUS
Why is the internet crazy about Focus Melts?

"A great way to improve productivity and concentration."

"This stuff definitely works."

Feals has helped over 100,000 customers feel better.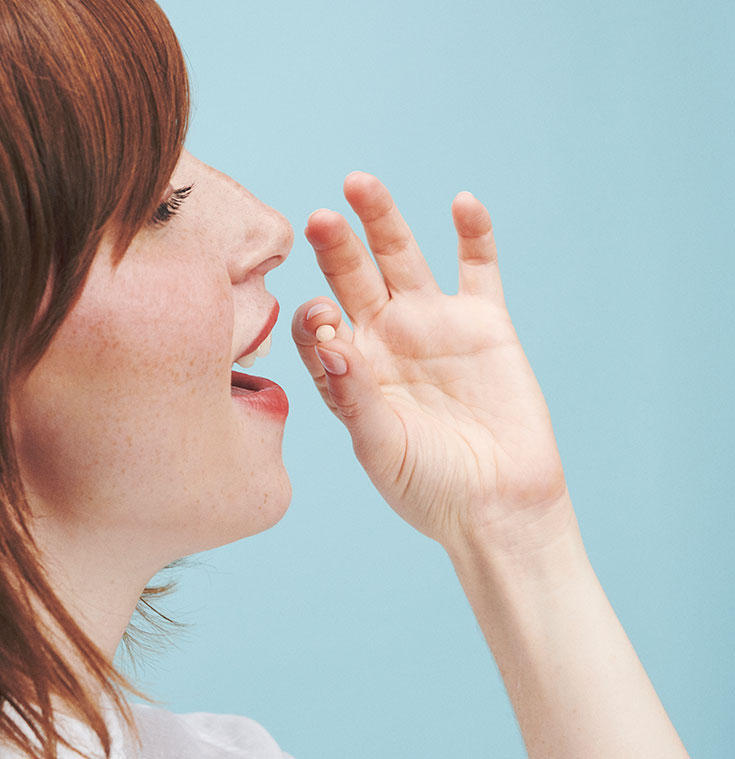 Take one tablet when you need to zoom in any time of day, let it fully dissolve in your mouth, and your focus will start activating in minutes.
Replace your morning coffee or stimulants
Say goodbye to anxiety and jitters.
Unlock all-day productivity
Stay laser focused without feeling like a zombie.
Crush the afternoon crash
Ditch the afternoon coffee, gain a good night's sleep.
Tetracitrene™: A new way to unlock focus.

Focus Melts are powered by revolutionary all-natural Tetracitrene™.
Extracted and refined from plant material in the citrus family, Feals proprietary Tetracitrene™ molecules are biosimilar to compounds known to boost focus, concentration and play a role in appetite control.
The result is an effective, all-natural alternative to traditional stimulants that minimizes the negative side effects of caffeine and other ADHD drugs. 

🚫 Feel "strung out" like a zombie
🚫 Stress and anxiety inducing
🚫 Procrastination takes over
🚫 Painful afternoon crash
🚫 Low quality, disrupted sleep
✅ Amplified version of yourself
✅ Stay calm and collected
✅ Constant, all-day focus
Who are The Focus Melts for?
•

Busy professionals or students who are tired of the zombie-like feeling from ADHD drugs or other stimulants

•

Procrastinators and those struggling with finishing to-do lists

•

Anyone fighting to focus

•

Caffeine drinkers that experience an afternoon crash

•

Afternoon coffee drinkers that can't fall asleep or get quality sleep
Back to School / Office Productivity Sale

Boost your focus to ease the transition.  
• 20 quick dissolve tablets
2 Bottle / 1-month Supply
• 40 quick dissolve tablets
3 Bottles / 3-month Supply
• 60 quick dissolve tablets
Save up to 50% + free shipping
Focus better or it's free
A natural solution to improve focus
means you'll feel better.
of consumers reported increased focus after taking Focus Melts.
of consumers were able to replace or reduce caffeine.
of consumers reported more restful sleep after caffeine / stimulant reduction.
Don't take our word for it.

Find out why thousands of people are choosing Focus Melts to kick caffeine habits and tackle their days with crash-free focus.
I love the Feals Focus Melts!! They work quickly in about 10 mins. They boost my energy for a couple of hours and let me push through extra work, especially in the afternoon. (I can't have caffeine after about 10 am) Plus, they taste minty! No side effects, no jitters, just energy!
— Anna G.
This does exactly what it says. No afternoon crashes. Stay focused throughout the day without caffeine. Minty taste isn't not overpowering. Will be purchasing again.
— Carrie A.
These tiny treasures are exactly what I needed to quit the afternoon coffee habit.
— Jenny H.
As soon as I take it I can feel the effects. I am able to zone in and focus on what I am doing no matter how much brain fog seems to be there. Very happy with the results so far.
— Holly C.
I do really feel like these give me a boost in the afternoon. I don't get jittery which is great! I can't have caffeine after 10 am or I won't sleep, so these help me a lot.
— Brianne F.
I was skeptical, but these really did work for me. I noticed that I was able to keep my concentration on some complicated work related tasks and I had to ask myself, "why am I so focused?" then I remembered that I had taken 2 FEALS! I will order more.
— Verna S.
This stuff is a game changer for my afternoons. It helps me focus and doesn't affect my sleep. I don't usually use it in the mornings, but in the afternoons.
— Bryan O.
You've got questions, we've got answers.

Tetracitrene™ is a non-hemp-derived cannabinoid and naturally occurring compound made from citrus peels that provides a quick burst of focus.
How long will it take before I feel the effects?

Focus Melts are fast acting and you should start to feel the effects within 20-30 minutes. Everyone is different, so if you don't feel the intended effects, we recommend waiting up to an hour before taking a second tablet.
When should I take Focus Melts?
Start by taking them right after lunch to combat the dreaded afternoon slump. On days you need an extra boost, it's safe to take them multiple times throughout the day starting right after waking up in the morning.
How often can I take Focus Melts?

Focus Melts are designed for daily use. For long or demanding days, it is perfectly safe to take several tablets. We recommend taking the first tablet upon waking, and the next in the afternoon after lunch.
Do Focus Melts contain caffeine?
No. They are 100% caffeine-free. You can still consume them with coffee, but many of our customers have reported an ability to significantly cut their coffee consumption with the use of Focus Melts.
Providing a safe way to focus is our top priority. All Feals products are manufactured in the United States and tested by a third party lab to ensure the utmost quality. The FDA provides guidelines on how to manufacture supplements called Current Good Manufacturing Processes, or cGMP, which our manufacturing facilities are required to follow.
Stop procrastination and zoom in on your to-do list.
Unlock An Amplified Version of Yourself
Crush the afternoon crash and stop feeling like a zombie.
Banish jitters and anxiety. Get restful sleep.